Is your company hiring via Employee Referrals? It's Free.
Referral Opening for Multiple Profile

Infosys

Bangalore, Hyderabad, Pune, Chennai, Chandigarh, Mohali

3 - 10

Years

Developer

UI Developer

QA / Testing

DBA

BI / Analyst

Data Science

IT / DevOps
Similar Jobs Infosys Jobs Developer Jobs QA/Testing Jobs DevOps Jobs DBA Jobs BA Jobs Data Science Jobs | By back bencher - Posted: 3 months ago
Job Description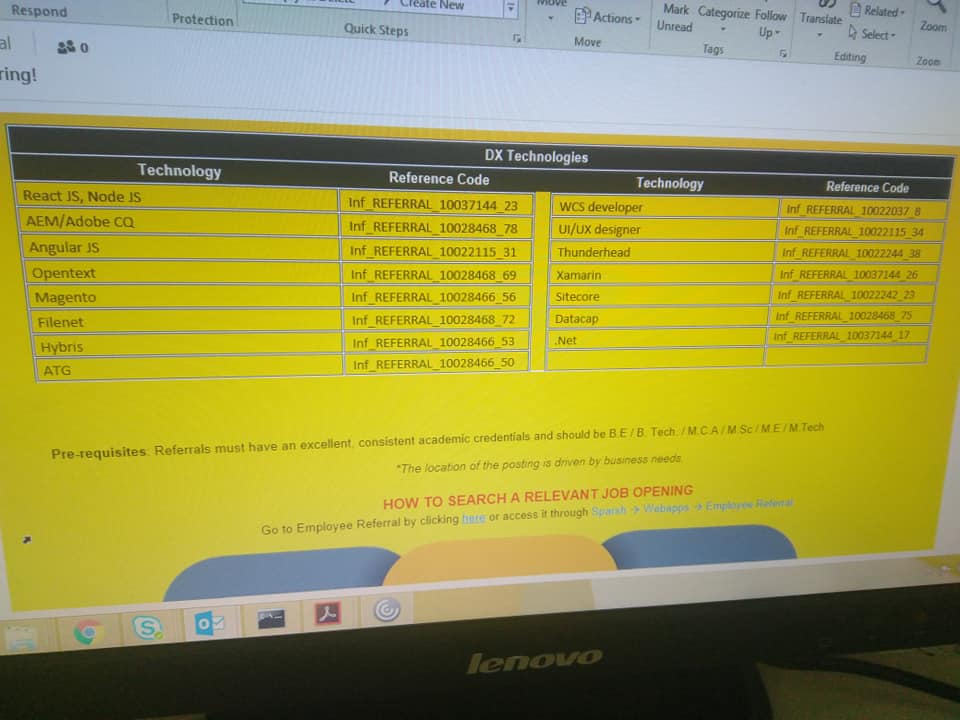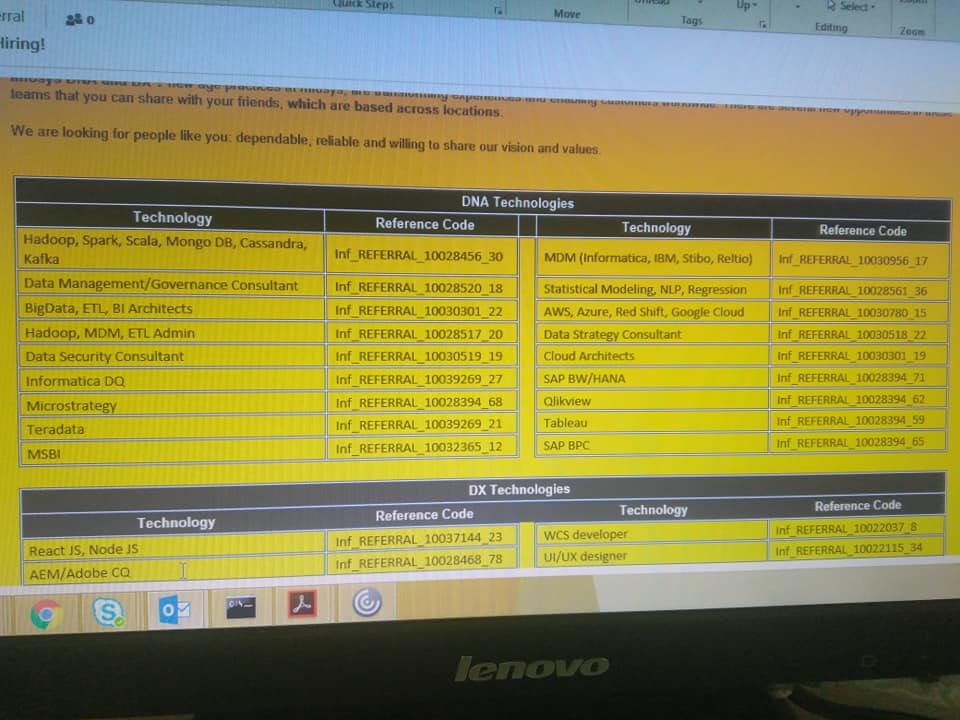 Infosys has openings for below skills
Please refer to the attached image for the Job Requirements and Responsibilities.
Interested candidates, please send the details in the below mentioned format to
:
Click to see email-id
First Name:
Last name:
Email id:
Mob no:
Date of Birth(dd-mm-yy):
Current employer:
Preferred INTERVIEW city:
Relevant experience:
The skill and reference code mentioned(check images):
Updated resume attached in the mail (don't send ur google drive link in the email)
Please note that ,details MUST be shared in the mentioned format!
Also Mention Job Code in the mail subject
Note: Please do not share in case you already attended Infosys interview within last 6 Months.
** Only for experienced professionals.
Freshers please excuse
Experience required is two to twelve years
Thanks & Regards:
Chandan Kumar